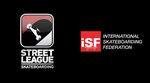 Die Street League und die International Skateboarding Federation haben eine Partnerschaft bekanntgegeben, wobei die Street League die ISF als offiziellen Skateboard Verband beim Internationalen Olympischen Komitee bestätigt.
Die beiden Organisationen wollen nun Richtlinien für Streetskate Contests erarbeiten und den Street League Super Crown Contest als offizielle ISF Weltmeisterschaft etablieren, inklusive globalem Qualifikationssystem. Wie genau diese Qualifikation geplant ist, soll in den nächsten Wochen verkündet werden. Ein erster Versuch die Street League in Kombination mit den X Games internationaler zu machen, war bekanntlich ja nicht von dauerhaftem Erfolg.
Bei den am Wochenende in Nanjing startenden Olympischen Jugendspielen wird Skateboarding bereits durch Vert Demos, u.a. von Rento Millar und Leticia Bufoni, vorgestellt. Damit rückt Skateboarding immer näher an Olympia heran und Street League und ISF werden ihre Bemühungen weiter verstärken, bis Skaten schließlich olympisch wird.
Ob das nötig ist, kann jeder für sich selbst entscheiden. Ob Skater, wenn es denn soweit kommen sollte, die Doping- (bzw. Drogentests) überstehen, wird sich zeigen…
Anbei die Pressemitteilung von Street League und ISF:
Street League Skateboarding (SLS) and the International Skateboarding Federation (ISF) announced a strategic partnership as the SLS endorses ISF recognition by the International Olympic Committee as the official skateboarding federation. As a result of the partnership, SLS and ISF will work together to create an official guideline for the best practices for street skateboarding competition and also collaborate to evolve the SLS Super Crown World Championship global qualification system as it becomes the official street skateboarding World Championship for the ISF.
SLS president, Brian Atlas, outlined his general endorsement for the ISF with the following statement, "If skateboarding has the opportunity to be added to the global stage it needs to be in the right hands and we believe there is no better group to properly represent the best possible experience of competition skateboarding than the ISF." Atlas continued, "The ISF has already assembled a world class group of representatives throughout the globe that has the right intentions for skateboarding with this potential massive platform. We are now officially collaborating to help them with that vision and to also learn how we can evolve our own platform to better serve the global competitive skateboarding community."
Gary Ream, ISF President, explained the strategic alignment further. "The ISF has been working for 10 years now to unite the greater skateboarding community to ensure the best possible representation of skateboarding is what is experienced by both the athletes and the fans." Ream continued, "For competitive street skateboarding, we believe there is no better place to start than Street League Skateboarding. Not only do they have the support of the top skateboarders but they have also revolutionized the competition format in a way that is perfect for skateboarding on this global stage."
As skateboarding prepares for its debut as an exhibition sport at the Youth Olympic Games this August in Nanjing, China by building a permanent legacy skatepark the ISF looks towards the future by strategically positioning skateboarding for continued success. Ream also stated, "With partnerships with more than 80 member countries, it is crucial that we continue to involve and engage the world skateboarding family as best we can. This will include female and male regional and continental qualifiers for our events as well as the continued opportunities to develop skate facilities, promotional activities and every way possible to allows kids around the world to enter and benefit from the lifestyle associated with skateboarding. We know our partnership with Street League skateboarding will assist us in all these endeavors."
Although details of the partnership will be rolled out in the upcoming months, SLS has already outlined key components of the strategic partnership which shall include a plan of appropriate skate course construction needs, best practices for instant scoring, competition format, and overall criteria to ensure proper execution of street skateboarding competition. In addition, the ISF will collaborate with SLS as they evolve the global qualification system that will feed into the Super Crown World Championship as it's positioned to become the official ISF World Championship event for street skateboarding.